When Joe and Laura Bisping found out they were having a little girl, they were over the moon with excitement. She would be the perfect addition to their little family as she would be joining her big brother, Jonah, and completing their family of four. On September 14, 2016 Anabelle Elizabeth Bisping was born at West Penn Hospital. The next day, Belle was transferred to Children's Hospital of Pittsburgh. Shortly after, doctors confirmed a diagnosis of Megacystis Microcolon Intestinal Hypoperistalsis Syndrome (MMIHS).
MMIHS is a smooth muscle defect affecting the entire digestive tract.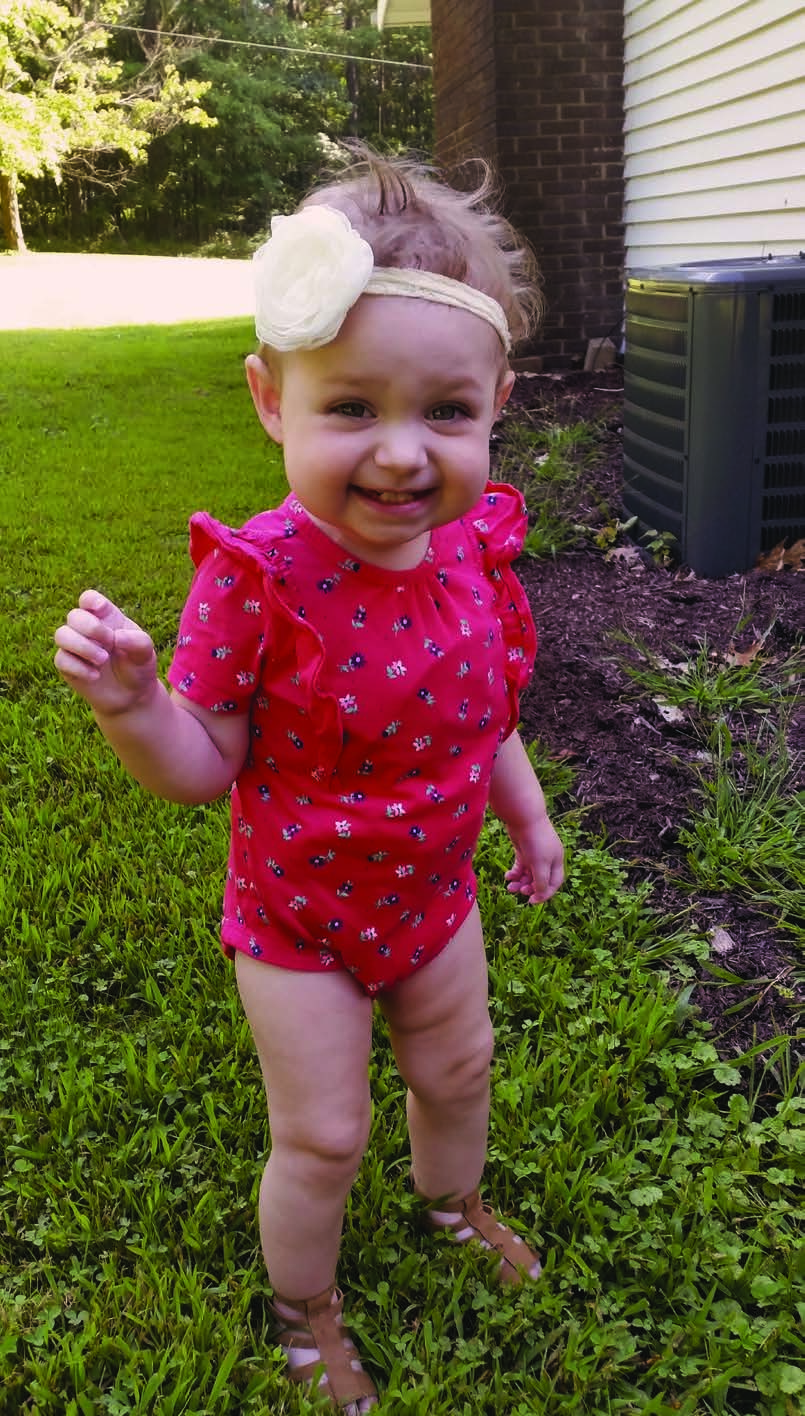 While Belle can do a lot more than what doctors initially thought, one thing her doctors told her parents, she would not ever be able to do was to swim, take a bath, or be submerged in water. Getting her central line wet was a huge infection risk. This was a risk her parents decided they would never take, especially after they witnessed Belle fight septic shock from a line infection at one year old.
As Belle grew, it became more and more challenging to keep her away from water. It was quite difficult during the many camping trips her family takes in the summers. Her mom was determined to find a way to allow her to swim with her older brother. Laura did some research and found a company in the United Kingdom that makes dry suits designed specifically to protect central lines. Knowing the suit wouldn't be covered by insurance, she also started searching for a way to fund the suit.
After many "No's" from various organizations, Laura contacted Achieva Family Trust about a Residual Grant.
On Christmas Eve, Belle got the best gift: she was able to get the first real bath of her life at two years old. She had a blast splashing around in the bubbles and playing with the bath toys. She repeatedly squealed, "water" and "bathtub" the whole time!
This summer, the Bisping family have big vacationing plans including six camping trips, all to places with pools, creeks, or lakes. "We are most excited about a trip we have planned to Lake Erie. This is a place we have wanted to go, but would have avoided if she couldn't swim because it would just be too hard on all of us." said Laura. "We are planning for Lake Erie this summer, and Lord willing, the beach next summer when she is three!"
Thanks to Achieva Family Trust's Charitable Residual Account, Belle and her family will be swimming and making happy memories.