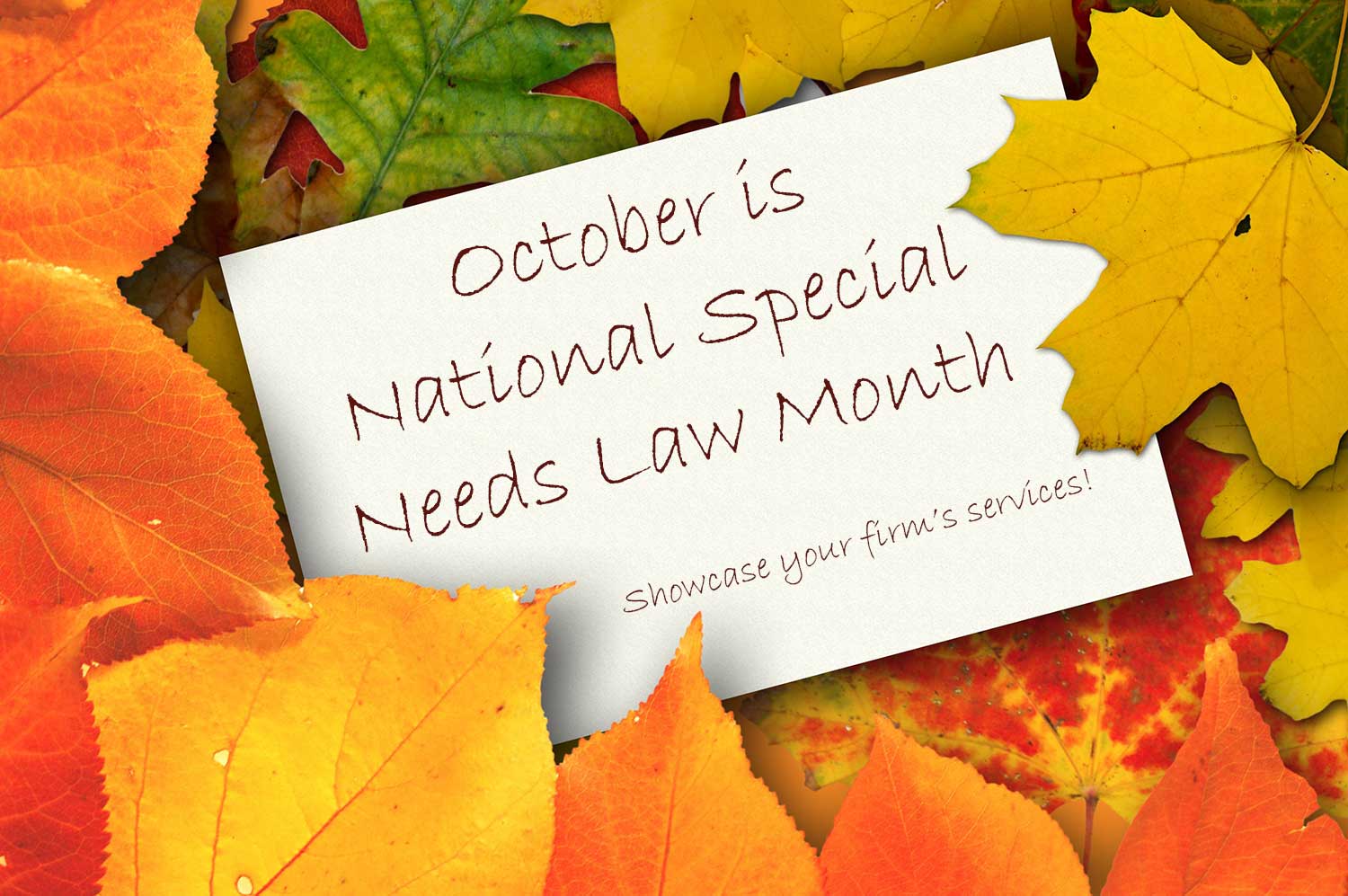 The National Academy of Elder Law Attorneys (NAELA) has designated October as "National Special Needs Law Month." Special Needs Law attorneys throughout the country contribute a great deal to their communities by educating those with special needs, their families, and caregivers about their legal needs.
In honor of National Special Needs Law Month, Achieva Family Trust would like to take this opportunity to remind readers of the importance of future planning for individuals with disabilities and their family members. While it is important to plan for all aspects of an individual's future, for many the most important thing to consider is the preservation of crucial government benefits such as Supplemental Security Income (SSI) and Medicaid. These benefits are contingent upon an individual having no more than $2,000 in available resources in order to maintain eligibility. Although an individual may be subject to this strict resource limitation, the creation of a Special Needs Trust will allow an individual's parents or other family members to leave money in trust for the individual's benefit without compromising government supports and services.
While it is important for everyone to plan for their future legal needs, individuals with disabilities face some unique challenges when engaging in future planning, and are best served by working with an experienced elder law or disability law attorney. When engaging in special needs planning, there are a few specific topics that you should discuss with your attorney. These include maintaining eligibility for government benefits such as SSI and Medicaid, the creation of a will, special needs trusts, durable powers of attorney, and the possible need for guardianship. This list is not exhaustive but will provide a basis for you and your attorney to begin the future planning process. By proactively engaging in future planning, you are ensuring a brighter and more secure future for your family member and peace of mind for yourself.
Please visit
www.achieva.info/future-planning-project
for additional information on future planning as well as a free future planning guide and list of attorneys who are able to assist you with your future planning needs. If you have any questions, please feel free to contact us at
futureplanning@achieva.info
or
412.995.5000 x565
Read the full Newsletter