With your help on our giving day, you helped unlock the $10,000 match that was generously contributed by the McDowell Family Fund of The Pittsburgh Foundation.
65 donors contributed to raising $13,899. When matched with the $10,000 match, the Blanco Fund for Advocacy and Family Support received
$23,899
to continue supporting people with disabilities and their families.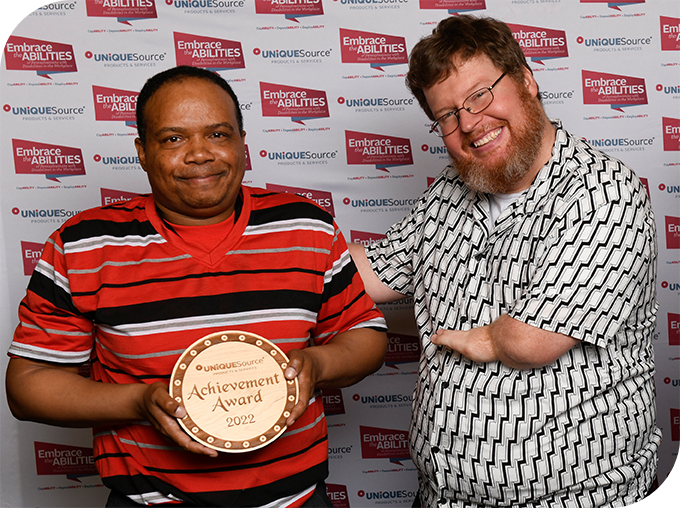 Alonzo's Story
Alonzo was recently honored for demonstrating capability, dependability, and employment at the 2022 UniqueSource
®
Achievement Awards. Alonzo is employed as a Lead Custodian and is recognized as a team player who finds value in supporting others to succeed. He was recently recognized for his 5+ years of outstanding job performance through his contracted work at PennDot.
Together through employment, Achieva and UniqueSource® help people with disabilities on their personal journeys to prove their abilities and to realize their goals of fulfillment and economic independence.