For Immediate Release

Lisa Razza, Director of Communications
412-995-5000 x410
lrazza@achieva.info
The Rosenthal Family and ACHIEVA Launched Random Acts of Kindness Week With a Breakfast Honoring Cecil and David Rosenthal and Those Close to Them Who Were Affected by The Tree of Life Tragedy
PITTSBURGH, PA, February 11, 2019 - The Rosenthal family, along with ACHIEVA, are uniting to promote a movement created in memory of Cecil and David Rosenthal called #LoveLikeTheBoys. Today, they honored first responders and several members of the community affected by the tragedy at the Tree of Life synagogue during a breakfast gathering at ACHIEVA. Guests were welcomed by former Pittsburgh Steelers defensive end Brett Keisel (a friend of the Rosenthal family); Michele and Diane Rosenthal, sisters of Cecil and David; and Steve Suroviec, President and CEO of ACHIEVA.

The event launched Random Acts of Kindness week and encouraged ongoing, thoughtful deeds in memory of Cecil and David. Their sister, Diane Rosenthal, had a message to share with the Pittsburgh community. "You saw our brothers for who they truly were, men with big hearts and a love for their community. You embraced them, extending the walls of their home to include their neighborhood, their town, their city. For giving them a place that they truly belong, we thank you." #LoveLikeTheBoys hopes spreading kindness will allow everyone to see the humanity and value in each person.

Cecil and David's sister, Michele Rosenthal added, "Our family has truly suffered an incredible loss, but we will forever be grateful for the 50+ years that Cecil and David graced our lives. We have learned a great deal from them and how they lived their lives. It is our hope that we all try to do the same as we move forward. Let's always remember to #LoveLikeTheBoys. Let's spread the word of Random Acts of Kindness to our families, friends and co-workers. The world will be a better place!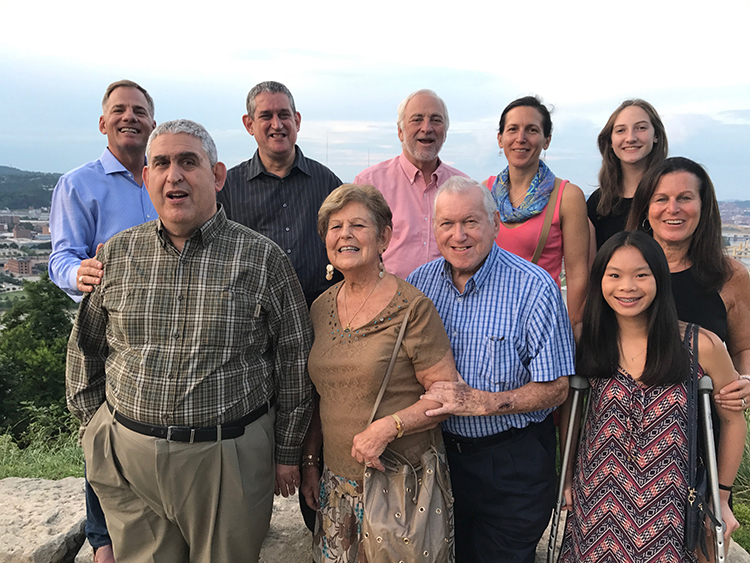 David and Cecil and their beloved family

###
About ACHIEVA
ACHIEVA is a non-profit organization located in southwestern Pennsylvania providing lifelong supports to people with disabilities and their families. ACHIEVA strives to empower individuals with disabilities and their families. We offer a wide array of supports and services including ACHIEVA Family Trust, Advocacy, Disability Healthcare Initiative, Early Intervention, Home and Community Supports, Older Adult Protective Services, Recreation, Representative Payee and Residential Supports. ACHIEVA works towards engaging in a community where disability is a distinction that makes no difference.

About #LoveLikeTheBoys
Cecil and David Rosenthal, inseparable brothers known for their love for life, were among those taken too soon during the tragedy at Pittsburgh's Tree of Life Synagogue. Family and friends referred to Cecil and David as 'the boys' because of their innocent, kind-hearted nature. #LoveLikeTheBoy was created as a response to the tragedy and prompts people nationwide to share random acts of kindness in memory of 'the boys'.